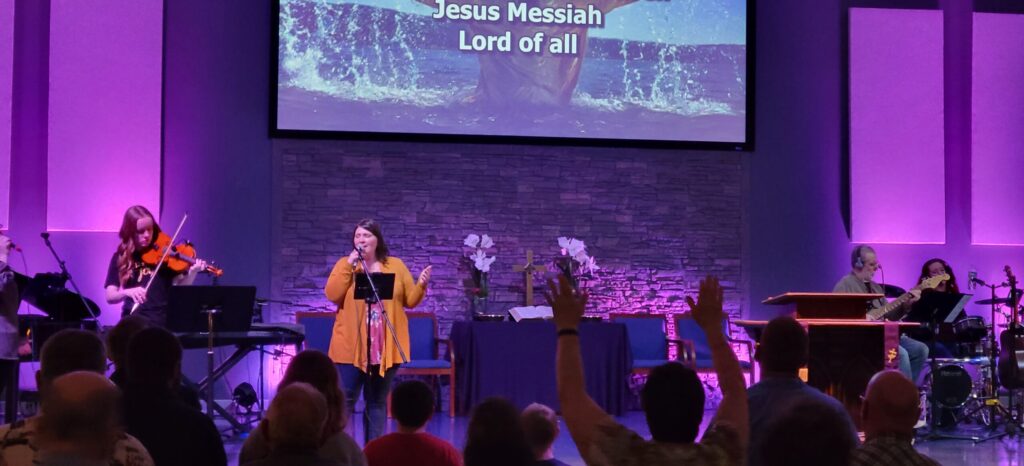 What are our Worship Services like?
We strive to make our worship God honoring, Christ centered, and Holy Spirit Inspired.
The first Sunday of every month we receive communion.
Our Pastor's preach straight from the Bible; passionate messages that will encourage and challenge.
An altar call for prayer and discipleship is offered at the end of each service.
We guarantee that you will find friendly people, meaningful worship, and a true family style atmosphere.
How long are they?
Worship usually lasts an hour and thirty minutes.
What is our style of Worship?
Our Worship is neither traditional or contemporary in style, but rather Biblical and Spirit led. We sing the old hymns of faith along with the contemporary praise songs.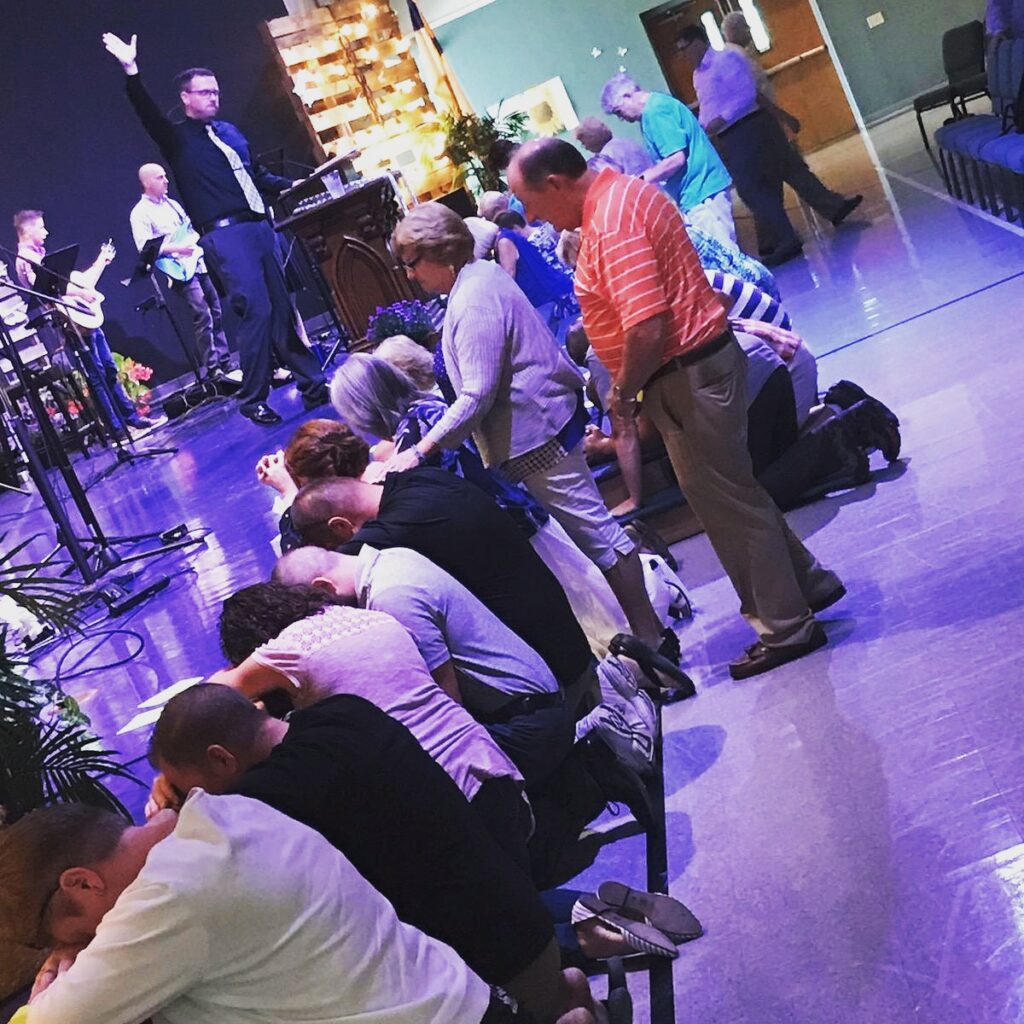 What is typical attire?
We are laid back and relaxed. Please come as you are. The Lord is more concerned with the heart you bring than how you dress for worship.
Is Child Care Available?
Yes! We offer Nursery Care for our littlest congregants each Sunday for ages 6 months to 2 years and 3-5 years old. All children's ministry workers are have up to date clearances and are Safe Sanctuary Certified.
For children in Kindergarten through 6th Grade we have our Sunday Smalls Program. After spending time with the Pastor up front, the children are dismissed before the offering is taken for a fun time of singing and Bible lessons.